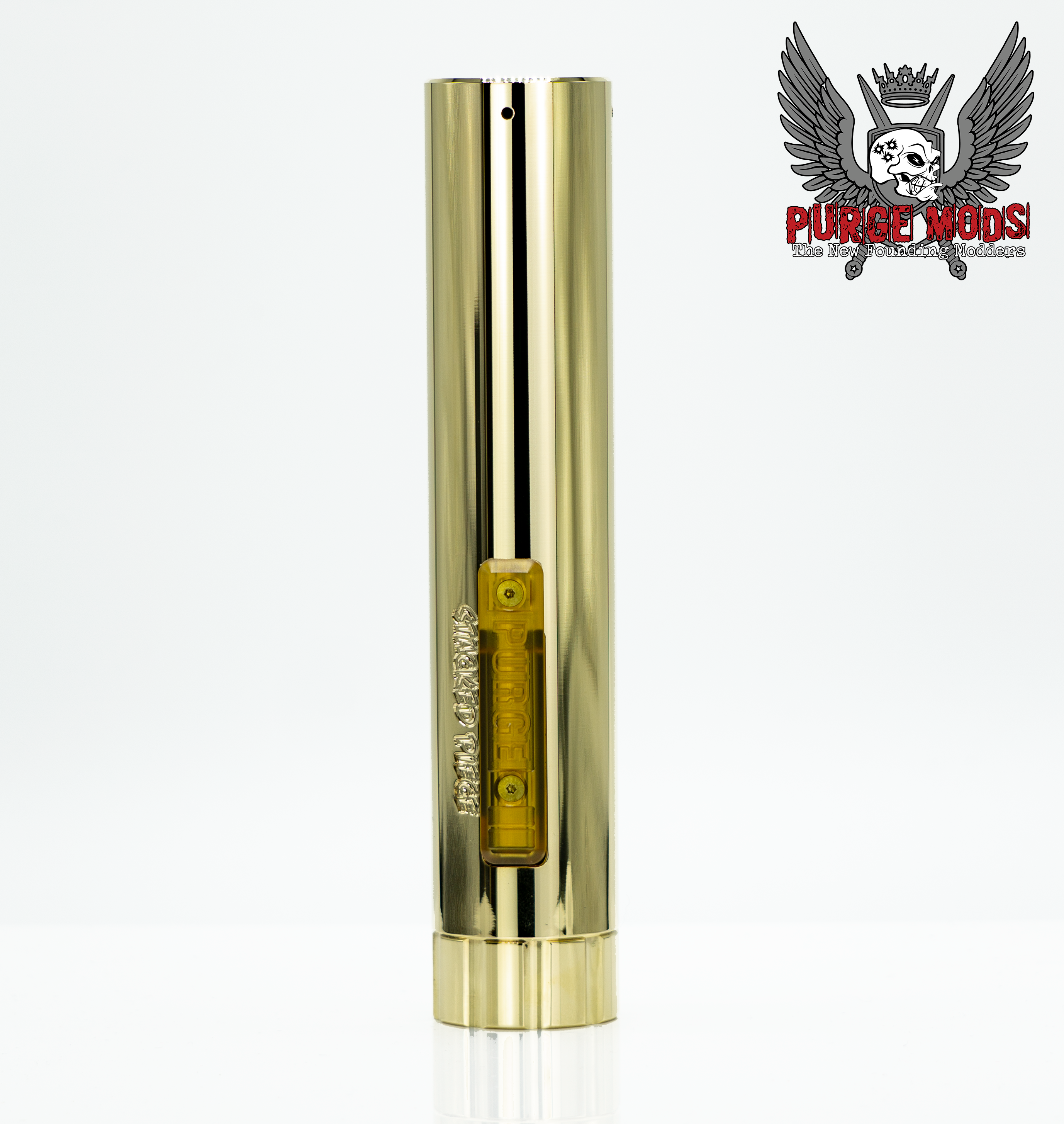 Purge Mods The Stacked Piece Mod
The Stacked Piece Mod By Purge Mods
Purge Mods popular Slam Piece just got Stacked!! Purge as used their side fire design to bring you the stacked. We still use our simple yet exquisite battery rattle adjustment, and the flexibility to customize every aspect of the mod to the users liking with future accessories. This Mod is compatible with 21700, 20700 Batteries!!
The Stacked Piece Mod features some simple engraving which is CNC machined, deep into the tube. The button housing is comprised of Black Ultem Saftey cup in and one beefy copper contact cup to pack one hell of hit. The threading on each mod is flawless and they are weighty too, these mods ooze high-end quality. Each mod comes with a rugged, hard shell carry case.
Product Features:
30mm body
Unique Side Fire Button
Locking Feature
Unique sleeve top cap design
Fully adjustable button to compensate for battery rattle
Deep CNC engravings
Serialized
Hybrid top cap
Locally made in Orlando U.S.A
Product Includes:
1 x The Stacked Piece mod
1 x Hard shell carry case
1 x Certificate of authenticity
WARNING: For advanced users only. Rebuildable atomizers and mechanical mods require a basic knowledge of Ohm's law, battery amperage, electrical resistance, as well as experienced coil-building. Build and use at your own risk. Sky Vape is not responsible for misuse of products and user error. Vape only within the safe limits of the battery you use.