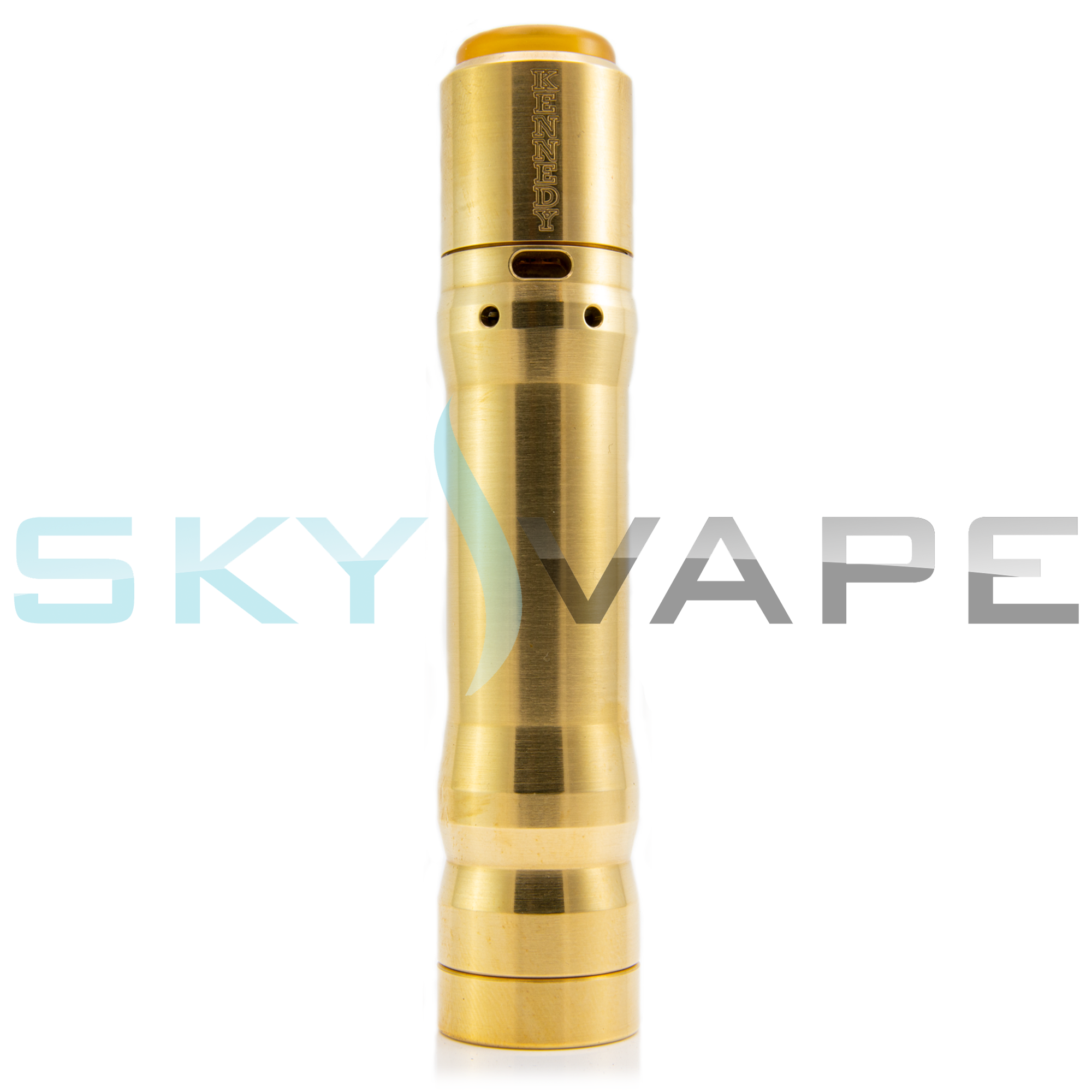 Kennedy Vapor The Ruby 21 Mech Mod
The Ruby 21 Mech Mod By Kennedy Enterprises
The Ruby 21 By Kennedy Enterprises is a 21700/20700 Battery mechanical mod, it features a one piece design (mod and atomizer) for better conductivity. The Ruby 21 comes with a 2 post Kennedy style deck. This is competition mod and features the all the constant contact button. Kennedy products are MADE IN THE USA and backed by a lifetime warranty!
Product Features:
The Newest Kennedy 25mm Ruby One Piece Design

Fits 21700 and 20700

Fits 18650 With Adapter (sold separately)  

Constant Contact Switch Included

Completely Rebuildable

Lifetime Warranty

Smoother Airflow

26mm Outer Diameter

25mm Build Deck

Bottom Airflow

Easy to Clean Redesigned Super Smooth Constant Contact Switch (no tools required); virtually eliminates arc marks on your batteries
Extremely Low Voltage Drop Due to One Piece Design
WARNING: For advanced users only. Rebuildable atomizers and mechanical mods require a basic knowledge of Ohm's law, battery amperage, electrical resistance, as well as experienced coil-building. Build and use at your own risk.  Sky Vape is not responsible for misuse of products and user error. Vape only within the safe limits of the battery you use.