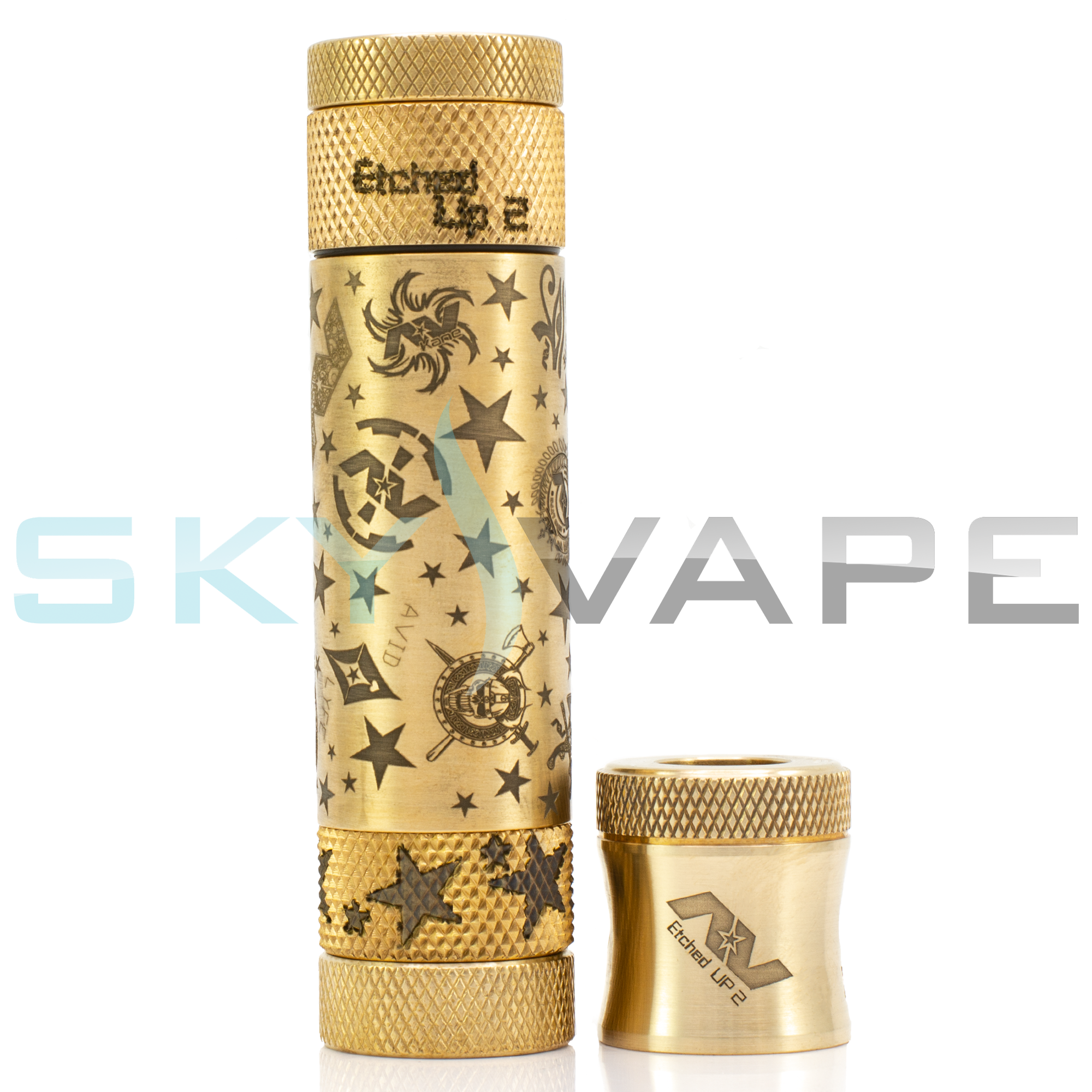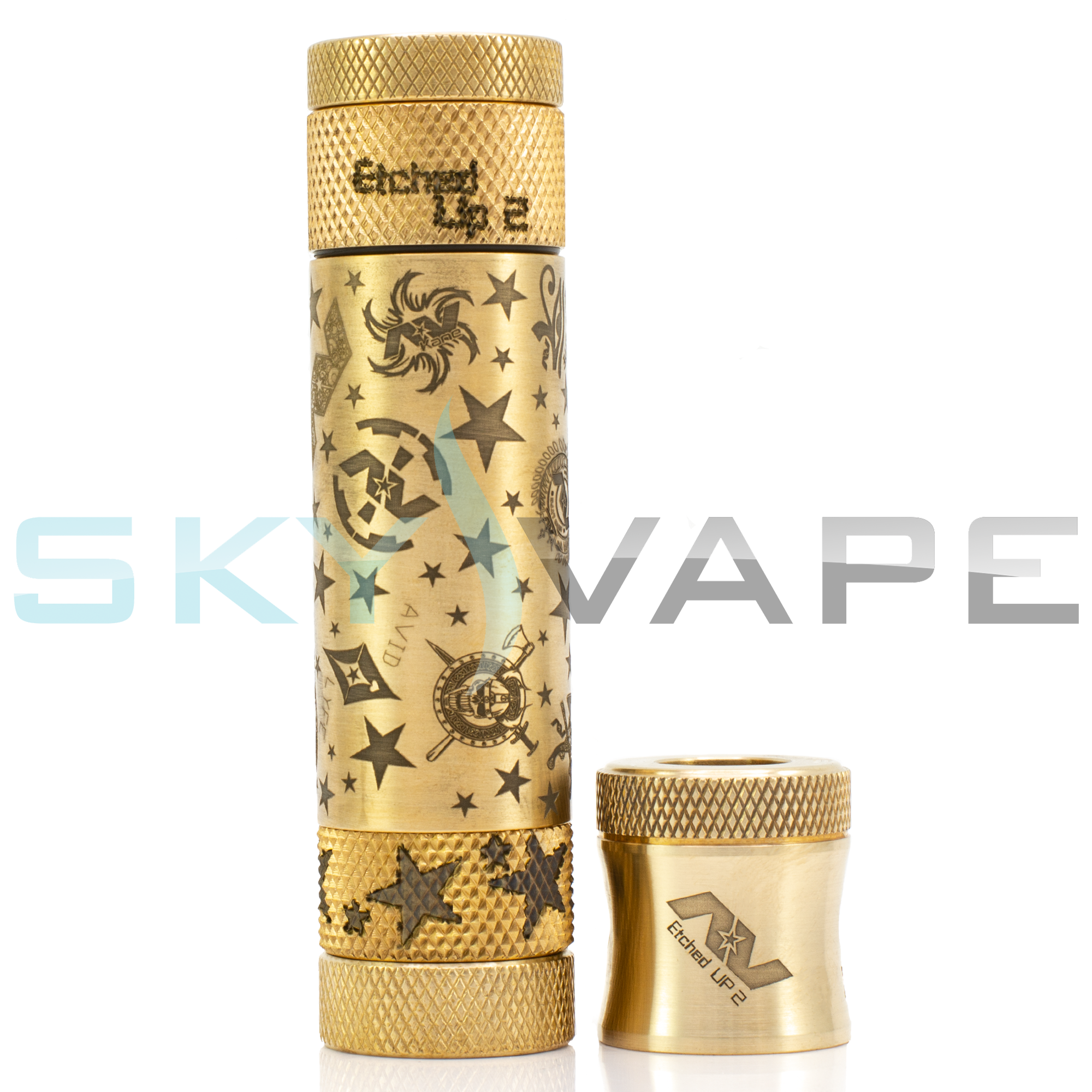 Avid Lyfe XL Etched Up 2 Mech Mod
XL Etched Up 2 Mech Mod By Avid Lyfe 
Avid Lyfe's new XL Etched Up 2 Mod is a mechanical 18650 sleeve mod. The Able Mod is precision machined with state of the art CNC machines, using premium alloys. Each Able Mod is meticulously inspected and hand de-burred to ensure durability, beauty and overall premium functionality. Each Able Competition Mod goes through a rigorous inspection before leaving our facility. Avid Lyfe products are MADE IN THE USA and backed by a limited lifetime warranty! 
Product Features: 
24mm diameter
464 lead-free Naval brass
Diamond Knurled
Diamond Knurled Button and Top Hat
Brass Sleeve
Brass hybrid "top hat" cap for direct connection between your atomizer and battery
18650 (only) tube for interchangeable sleeves for customized looks (Battery Not Included)
Adjustable Brass bottom-fire button with opposing rare earth magnets    
WARNING: For advanced users only.  Rebuildable atomizers and mechanical mods require a basic knowledge of Ohm's law, battery amperage, electrical resistance, as well as experienced coil-building. Build and use at your own risk. Sky Vape is not responsible for misuse of products and user error.  Vape only within the safe limits of the battery you use.