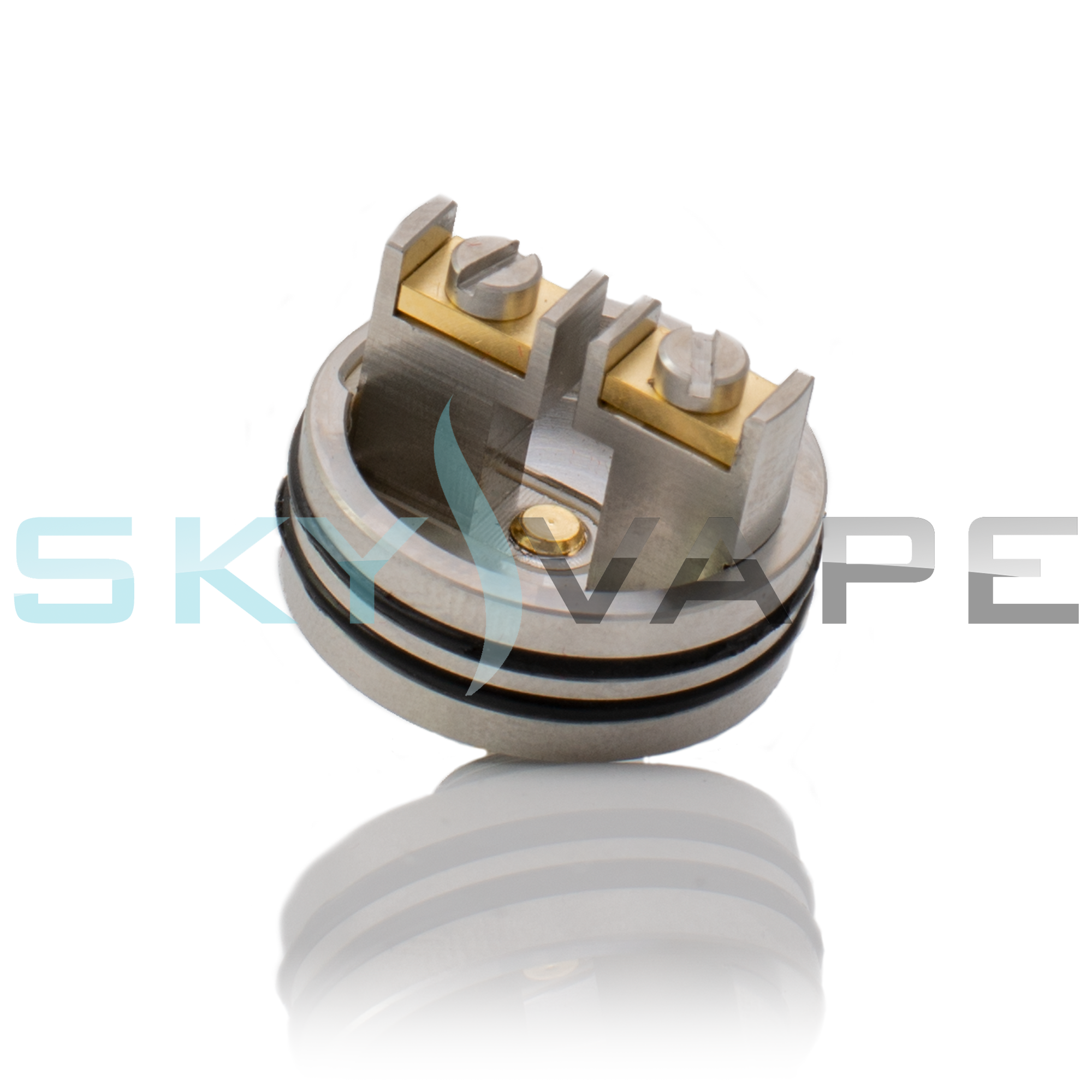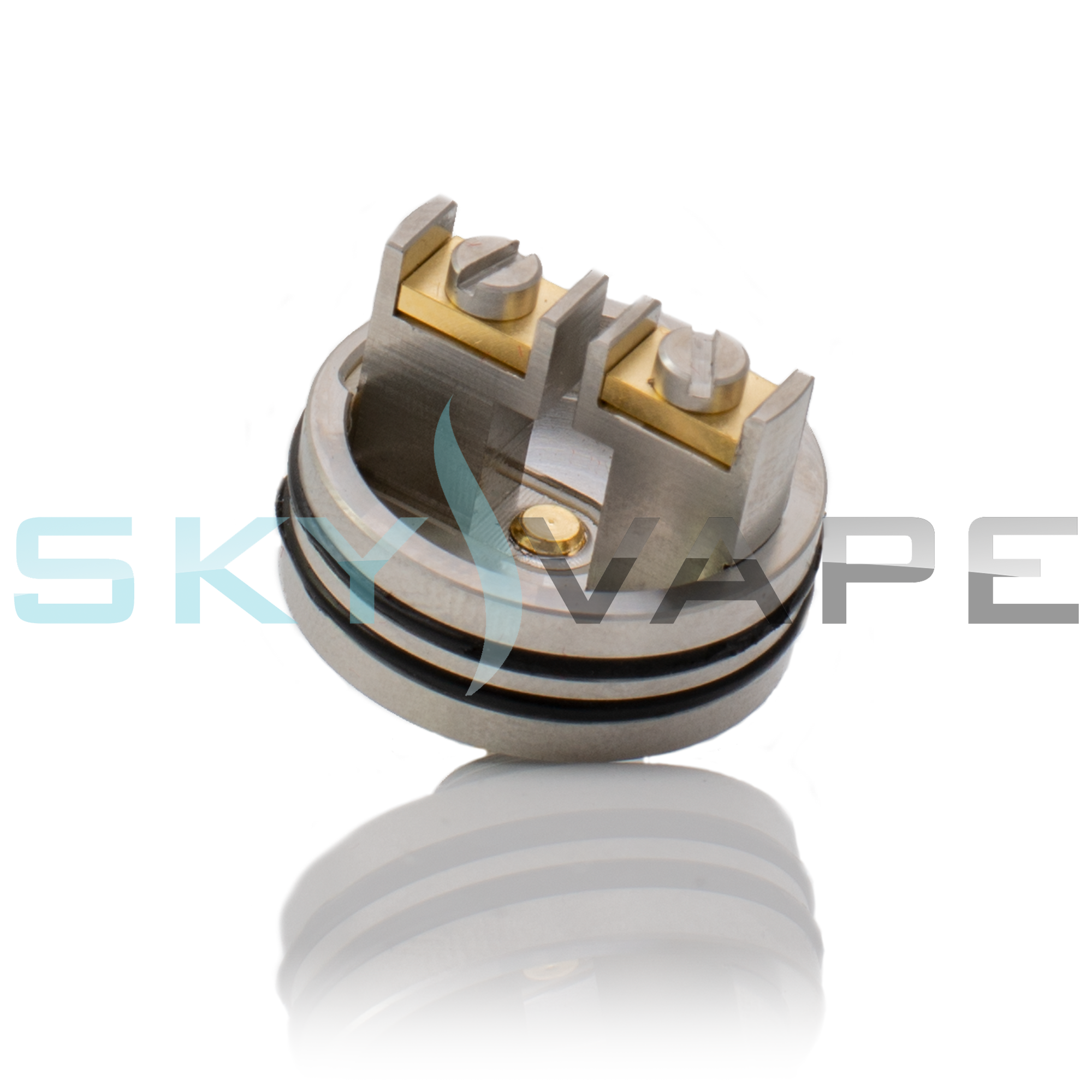 Apocalypse 20mm Comp Deck By Armageddon MFG
Apocalypse 20mm Deck By Armageddon MFG
The Apocalypse 20mm Comp Deck By Armageddon MFG is the perfect match for any top cap. The 20 mm Apocalypse features a large clamp style design for maximum conductivity, 9mm of totalwire space under clamp, copper center post, deep juice well. This deck is the perfect match for the Modfather, Hubble, Captain  and Battle Caps, the Apocalypse deck is a builders dream. 
Product Features:
20mm total diameter to fit all Battle Caps, Avid Lyfe Cap & all similar size caps
Large clamps for maximum conductivity
Positive post is insulated with a peak insulator
4mm Deep Juice well
9mm of total wire space under clamps
Beveled clamps for easier building
Extended positive pin
Serialized
Product Includes:
1 x Apocalypse 20mm Deck
WARNING: For advanced users only.  Rebuildable atomizers and mechanical mods require a basic knowledge of Ohm's law, battery amperage, electrical resistance, as well as experienced coil-building.  Build and use at your own risk.  Sky Vape is not responsible for misuse of products and user error.  Vape only within the safe limits of the battery you use.